One of our favorite aspects of working on Assassin's Creed is the history that we are able to explore, not just while playing it, but during the development process. The writers have a huge part to play and their task is as intricate as it is important.

Last week had a look at the work of a scriptwriter on Assassin's Creed games thanks to Susan and Ceri, who agreed to sit with us for an in-depth interview. There were so many things to discuss and learn that we wanted to prolong the experience and share the full interview!



What is your favorite time period in the games?

Ceri: Even though as scriptwriters we don't have a choice in what will be the settings of the next game, we sometimes have the chance to work on periods we've always been interested in. This is what happened to me with Assassin's Creed Unity.

At university, I studied the French Revolution, so having the opportunity to work on a game set in that specific time frame was amazing. I already had a pretty good idea of what happened and what we could use for the game.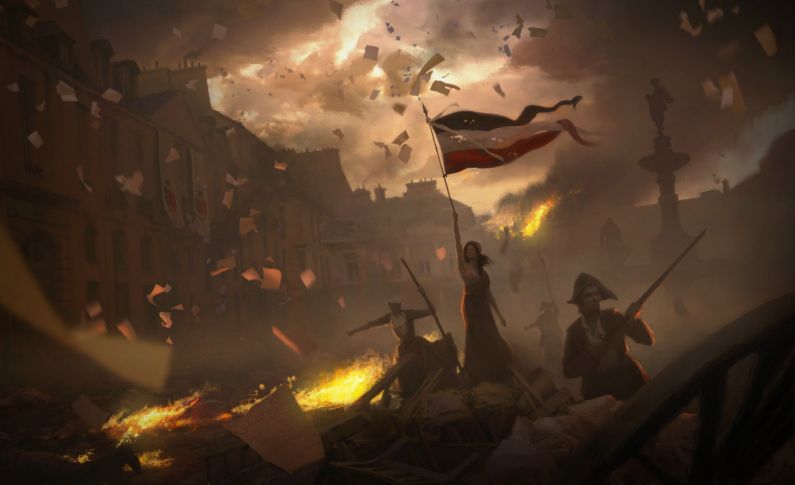 Susan: This is a tricky question! I love the Italian Renaissance, I love Victorian England, but I've got to preach for my own team here! Looking into Quebec's history while researching the Seven Years' War was extremely interesting. Particularly because I was born in Montréal, so my family has been here a while.

It fascinated me to have the perspective of the Seven Years' War as a world war, in what is called a proxy war. The idea that you have a few very powerful European countries like France, England, and Spain, that were fighting through the colonies, at horrible costs for the colonies, but also for the natives. So many factors weighed in that war, and finally, this is what created the modern North America we know today.

How do you collaborate with the developers in order to have the best game at the end?

Susan: This is an interesting question because I consider myself a developer! I believe we are all developers, building a game together. As scriptwriters, we have a close relationship with the technical teams, this is how we come up with the best narrative experience at the end. All together we make an excellent team!

How do you create stories around real historical settings?

Ceri: One of the first things we do for Assassin's Creed when creating missions, is to find the right targets for assassinations! We research who died in that time period, and then try to work the assassination missions around them.

When I try to come up with a story for Assassin's Creed, I do a lot of historical research to find elements that are cool and facts players would be interested to know about. What was going on at the time, what were the political currents, the main news items, how we can incorporate all that in our games, and how can we involve the Assassins, are basically how we create the missions.

Susan: Sometimes the idea can come from anyone in the team. We had a quest designer on Rogue who once said, "you know what would be great?! A grenade launcher!" The game being set in the 1700s, the writers looked at each other, not convinced.

They did start to look into it though, and not only had they discovered there was a contemporary grenade launcher, but it has been invented by Benjamin Franklin! It goes without saying, we included that grenade launcher in the game!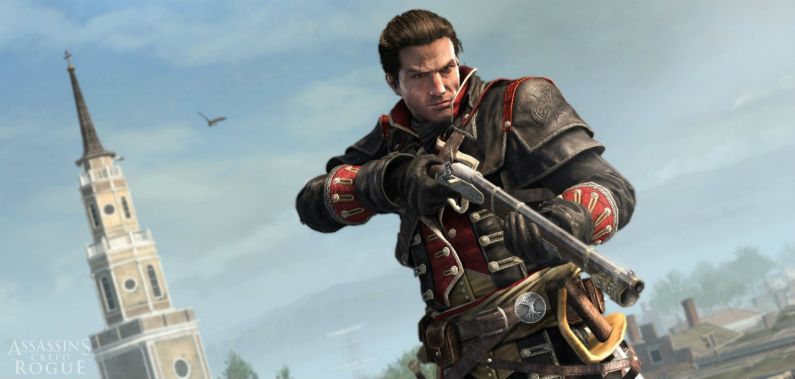 Are the historical characters in the games really true to history? Do you add fictional facts in order to fit better with the Assassin's Creed story?

Susan: One interesting fact with history, is that we know more about some characters than others. But we also have some blank spaces. For some characters, we know they existed, we know their birth and death date, but in between, we don't have much information. And this is where, I believe, the creativity kicks in. We can play around with it.

One of the mysterious cases we had is the Chevalier de la Vérendrye in Assassin's Creed Rogue. As much as we tried to research about him, the sources are confused. No one seems to agree on which one of the brothers or the father, who were all explorers, did what. So we decided to have fun with it. We said that it was someone very proud of his accomplishments, but never got the recognition he deserved for it. And this is the base of his character for the game.

Ceri: As long as we can find one historian who said this character did something, has been to this historical place, had this type of personality, even if it's not the most popular opinion, we can use it for the game. In Assassin's Creed Unity, when we did the Women's March co-op mission, we have de Méricourt leading a women's march, when in reality, she wasn't there at all.

She was in Versailles at the time. But because she was such a well-known character, many people actually said she was there, leading the march! So we decided we had enough records of her participating in the March to make it to the game.

Susan: Exactly, this is a perfect example of what we were discussing earlier about gathering many different historical sources for one event, and sometimes discovering that the most popular view is not always the true one!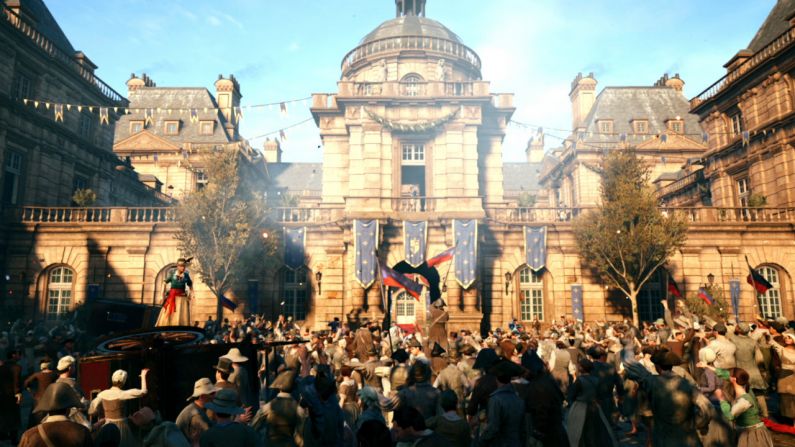 How do you reconcile the facts and the fiction in order to make the historical characters interact with the Assassins?

Susan: I did it for Ben Franklin at some point. In Assassin's Creed Rogue, there is a mission where you walk into a speech made by Benjamin Franklin. In order to write it, there was the very important research step, reading his speeches, what he was talking about.

And then, the second, but as important step, was to sit together with the mission designer, going over the whole speech with him, and at the end have him tell you, "It is very nice, but could you make it a 30-second speech instead?"

How do you choose which historical character will be a Templar or an Assassin?

Ceri: We actually don't get to pick that, but over the course of our research we can find people. This is how Susan found out about George Washington's unknown brother, Lawrence Washington, who became a Templar!