The Assassin's Creed community has always been blessed with incredibly talented fan artists who populate the web with their amazing creations, from drawings and cosplay to dioramas and even sculptures!
The announcement of Assassin's Creed® Origins at Microsoft's E3 Conference renewed our community's inspiration and kicked off the start of a completely new wave of quality creations.
New settings, a new era, new characters: our fan artists have a whole new playground to express their creativity. And it seems that Bayek and his eagle Senu are soaring high in the fans' hearts!
We're excited to see that many representations of Bayek and his faithful Senu have already popped up. We especially noticed many comics portraying the two, who seem to be on a roll in becoming the franchise's newest comedic duo!
Today we'd like to present you with a few that caught our attention.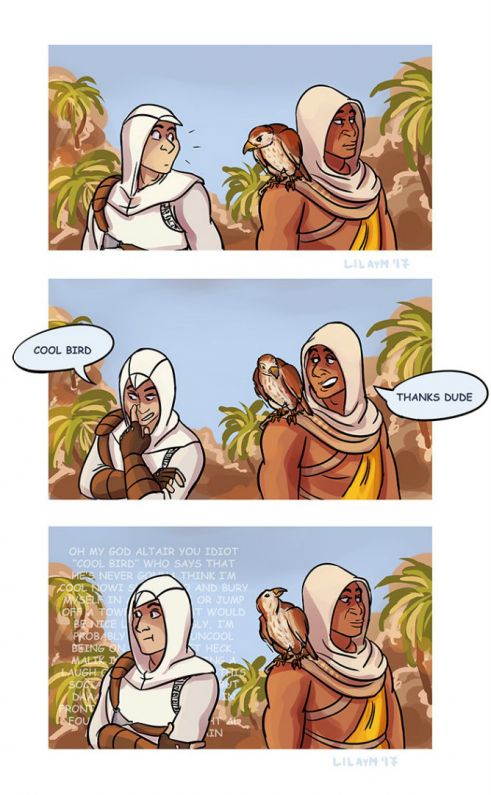 LilayM
imagined how Altaïr would react if he was to meet Bayek and Senu. Despite being the new kid on the block, Bayek definitely inspires respect with his fierce looks and eagle companion. The great Master Assassin doesn't seem so confident, but we're sure he'll get it together eventually and say something smart!
In the meantime, very smooth Altaïr! Very smooth!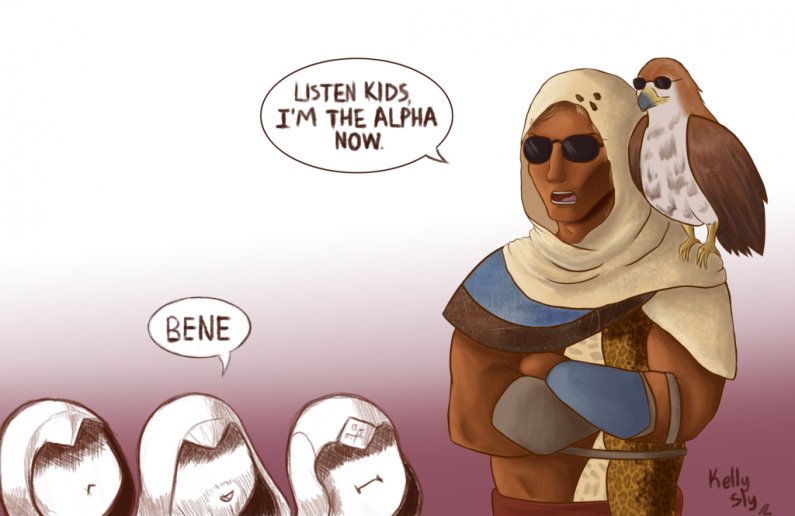 R-redbob
also chose to highlight Bayek's charisma with his series of drawings the Assassin's Creed team has affectionately dubbed, "Bayek and Senu with Cool-Guy Sunglasses." Step aside, kids, there's a new boss in town, and he's ready to show us how to expertly take on any threat and look good doing it.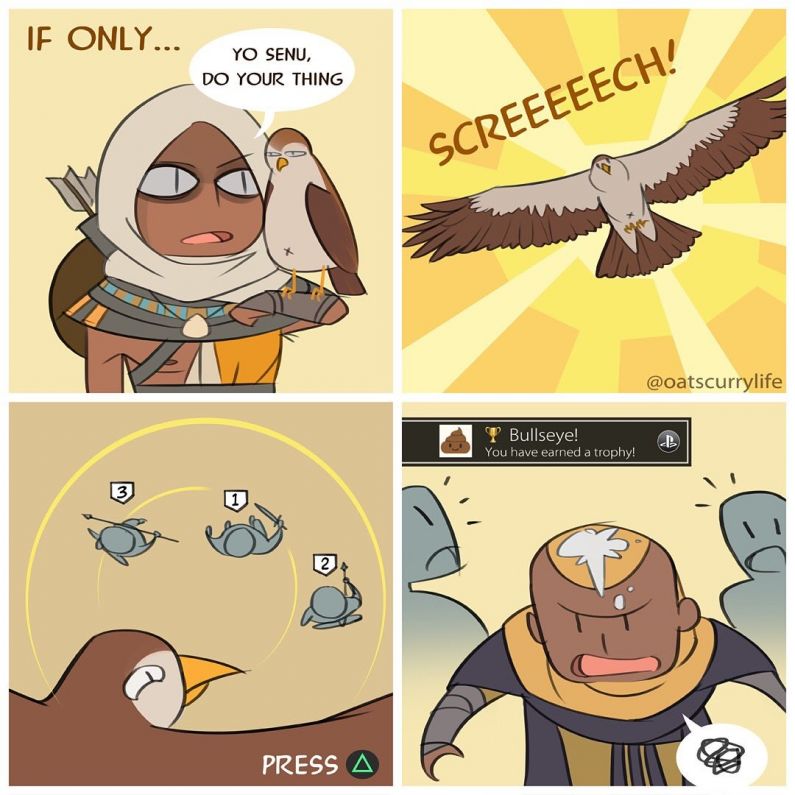 Oatscurry
went in a different direction to celebrate the A-team of Assassin's Creed. He thought of an ingenious – though some might say irreverent – way to fully take advantage of all the skills Senu has to offer. We didn't see this one coming (and it seems their enemies didn't either), but we love it!
___________________________________
We'd like to give a huge shout-out to all the amazing artists who have already started creating works inspired by Assassin's Creed Origins!
We love to see art featuring Bayek and Senu, so be sure to share yours with us by tagging @AssassinsCreed or using #AssassinsCreed on Twitter.